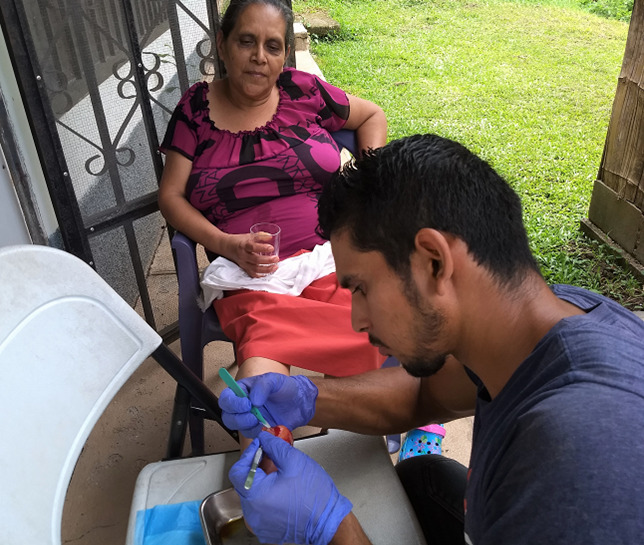 Once the hurricanes moved on, there came a sense of relief over the village. I thought to myself, things here at the clinic will be much calmer now; but I was gladly mistaken. You see, due to the virus and pandemic warnings and restrictions put in place, the hospital in town could only give care to so many patients. This opened the door for many people to come to our clinic for treatment. We were in such need of a break, and quiet time with the Lord, but when duty calls and there are souls in need, we cannot turn anyone away. Thanks to our dedicated volunteers, we were able to treat all who came to us for treatment.
It is my belief, that people do not come to the clinic coincidentally. God directs them here to not only learn about His natural methods of healing, but also of His love and compassion for all of mankind, as demonstrated through the characters of our volunteers. God gives us His strength and His love.
Yes dear friends, at times things become very busy, and sometimes even overwhelming. But we must keep the mind and attitude of Christ, Who said, "The Father hath not left me alone; for I do always those things that please Him."  John 8:29
Jorge use to be one of our M.M.M. "MICE" students. He is now a valued volunteer of this ministry, and is always eager to step in and assist in all areas of medical missionary work; showing God's love and compassion to everyone.