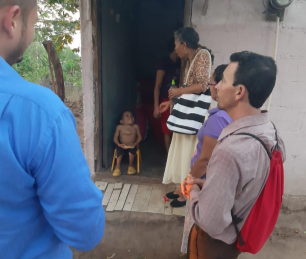 My dear M.M.M. family,
I truly thank the Lord upon every remembrance of you. Thank you for your prayers and patience in waiting to receive these newsletters. I wish I could communicate with you more often, but there is so much work to do.
Even as I write this newsletter, there arose an emergency. I am presently in the U.S.A. visiting different churches and sharing with God's people the wondrous blessings wrought in the foreign mission field of Honduras. I do thank you for your patience and understanding.
The piety and advanced spiritual knowledge and growth of a church is proportionate to the zeal, piety, and missionary intelligence that has been brought into it, and carried out of it to be a blessing to the very ones who need our assistance the most… When this is done there will be an increase of moral sources and the church will no more remain stationary. There will be blessing and power attending their labor. The selfishness that has bound up their souls they have overcome, and now their light is being given to the world in clear, bright rays of a living faith and godly example.

MS, 28, 1900
Friends, in this issue of our M.M.M. newsletter, you will see how the enemy attempts to destroy the work of God. Yet, you will also see how God turns tragedy into blessings. So sit back with a tall glass of H20, and enjoy, as you read of God's great love for His people.