This past year 2019, we decided that groups of four would travel to the mountain village of San Manuel every other weekend, with a specific plan of instruction, whether in health, cooking, natural remedies, parenting, or any other needs they thought should be covered in that community; Always keeping in mind that Christ's method alone gives true success in reaching the people.
My group went on four different occasions, it was always a rich blessing to minister to these simple people. The little you might share means a whole lot to them.
I even ran into one of our very first patients we had at the clinic, Don Daniel. He and his wife were very happy to see me and remembered fondly all the treatments Joe had done for him.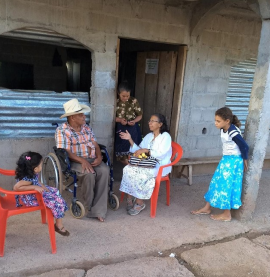 The seed of truth has been planted in San Manuel, and we intend to keep watering it, until the harvest.
If you have any questions or comments, please do leave them below. Or you can also send us a private message under the "Contact Us" tab. Thank you!