Organic is the way to go dear friend!
But, you may ask, "So, what does "organic" mean and does it really make a difference?"
Organic crops are those that are grown without the use of synthetic pesticides, bioengineered genes (GMOs), petroleum-based fertilizers, and sewage sludge-based fertilizers.
Organic produce contains fewer pesticides. Chemicals such as fungicides, herbicides, and insecticides are widely used in conventional agriculture and residues remain on (and in) the food we eat.
Organic food is often fresher, because it doesn't contain preservatives that make it last longer, and it is often, but not always produced on smaller farms near where it is sold.
How your food is grown or raised can have a major impact on your mental and emotional health, as well as the environment.
Organic foods often have more beneficial nutrients, such as antioxidants, than their conventionally-grown counterparts, and people with allergies to food, chemicals, or preservatives often find that their symptoms lessen or go away when they eat only organic foods.
So, dear M.M.M. family, this new year make it a priority to take care of your health. Invest in organic foods, especially the following foods, which are the ones that receive the highest amounts of pesticides:
Apples
Sweet peppers
Cucumbers
Celery
Potatoes
Grapes
Cherry tomatoes
Kale
Collard greens
Summer squash
Spinach
Strawberries
Nectarines
The Lord has blest "Organics of Santa Barbara", our organics industry. We are able to provide healthy produce for the supermarkets. Also, our church members can support their families and eat healthy. The children are learning to be industrious, and we can be an example and glorify our God!
In Genesis 2:8, we see that God created a home for man… the first organic classroom. I believe that the Lord wants us to return to that classroom. So, I'm encouraging you to plant your garden this new year; that way you can be sure that you are eating healthy organic foods.
There is nothing like picking your own fruit and veggies from your garden, and knowing that they are free of chemicals… a taste of what it will be like when we get to heaven… I can't wait to eat from that tree of life.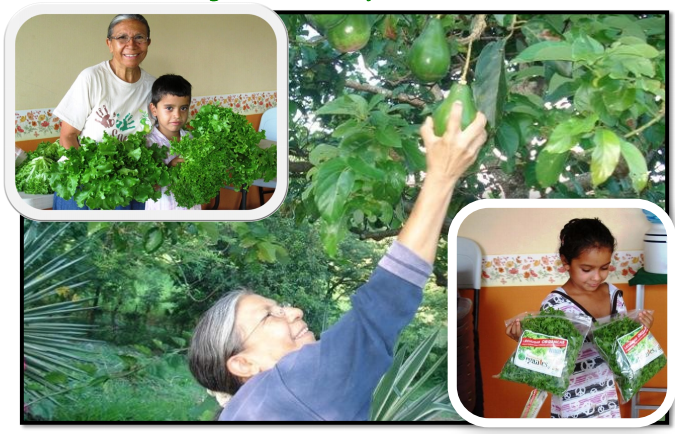 If you have any questions or comments, please do feel free to leave them below. God bless you!